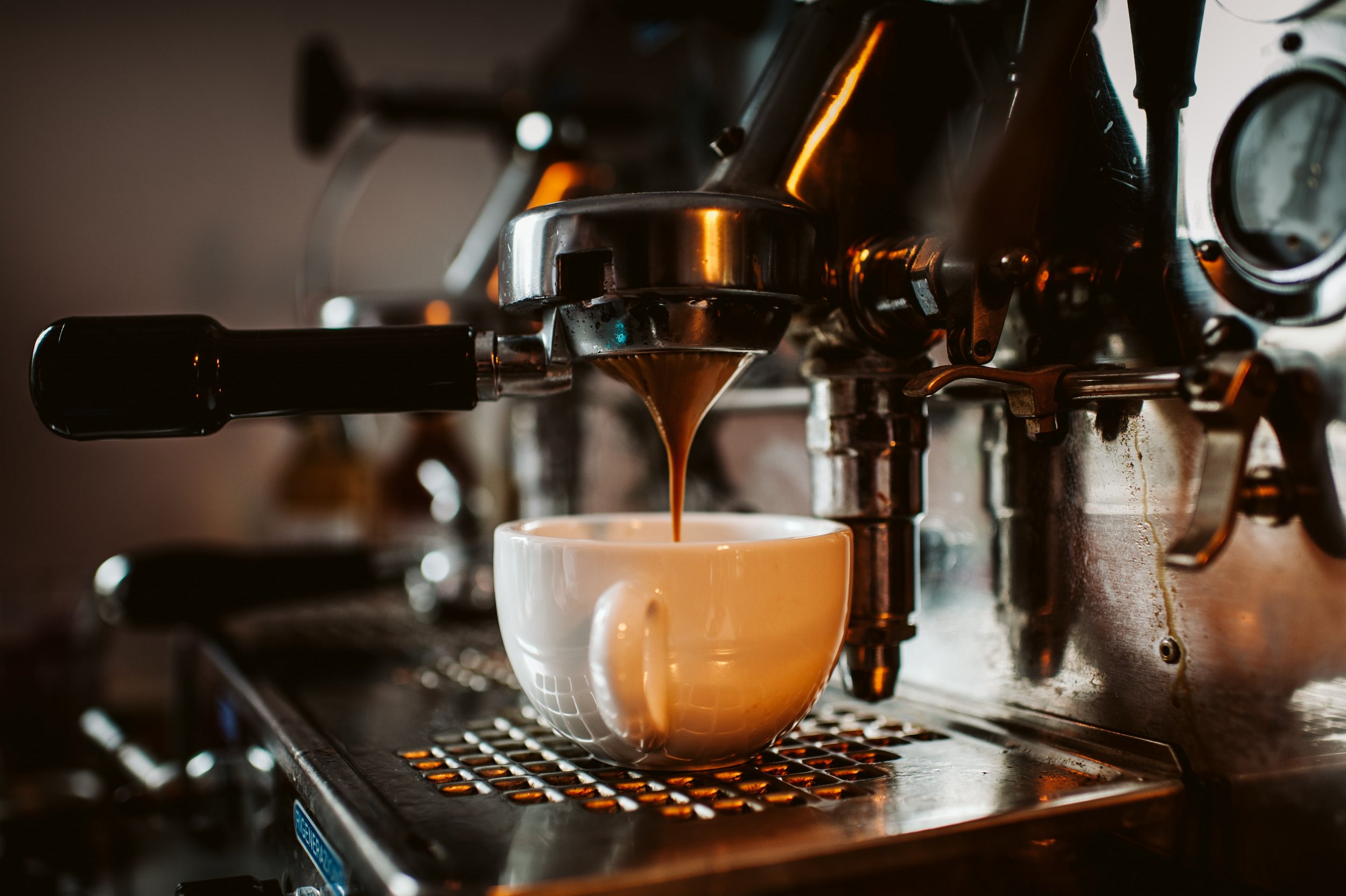 Favorite drinks and great atmosphere await you at Rock Art caffe.
A place with a soul - the Rock Art café at the Supernova Varaždin shopping centre
For a café to become popular, the café's waiters need to know how to make coffee just the way you like it as well as what you are going to order the moment you enter the café and of course how to make you feel at home. The café must have a soul, just as the Rock Art café does. Many visitors to the Supernova Varaždin shopping centre love to take a break from shopping at the Rock Art café or just to come here to have a coffee or drink with their friends or business partners. Order a coffee with milk, whipped cream, cappuccino, espresso or short shot coffee at the bar counter while discussing the daily topics with the waiters. If you prefer a juice or a carbonated drink, choose an apple, orange or apricot juice, ice tea or flavoured mineral water. Drink a cup of hot wild fruit, chamomile or rosehip tea with honey and lemon, a glass of hot chocolate and mulled wine to warm you up in the cold weather. If you are looking for refreshment in the summer, choose a cocktail or a cold drink with lots of ice. Celebrate your favourite events, relax or meet up with your friends at the fashionably decorated Rock Art café of the Supernova Varaždin shopping centre.
Take a short break from shopping and indulge in your favourite drink
The favourite gathering place of many women and men from Varaždin for taking a break while shopping at the Supernova Varaždin shopping centre is the Rock Art café. With its lovely decorated interior, pleasant ambiance and light, yet popular background music, the café attracts an increasing number of guests who are looking for good entertainment, excellent coffee and a moment of peace and relaxation in a hectic schedule of their everyday commitments. Close your eyes and take a deep breath while waiting for your favourite cup of morning coffee to boost your energy.
Make yourself comfortable in the comfy chairs while indulging in the excellent assortment of daily newspapers or fashion or sports magazines offered by the Rock Art café. If you are fan of the digital world, connect to the free Wi-Fi network and check the latest news on the Facebook or Instagram websites as well as on the international and domestic web portals. If you are a smoker, you don't need to freeze any more while standing in front of the café since smoking is permitted in this favourite destination of many shopping fans. Due to the excellent ventilation system, the smell of smoke won't be an issue anymore for the non-smokers. When the temperature rises and it gets too hot in the spring to sit indoors, the Rock Art café will surprise you with a fantastic summer terrace in front of the café where you can enjoy the warm sun's rays. Escape into a stress-free world and indulge in your favourite drink and conversation with your loved ones in the fantastic ambiance of the Rock Art café.